ATP Innovations to host Fireside chat with co-founder of Stripe and Blackbird VC
ATP Innovations is excited to host John Collison, co-founder of Stripe, who is in Sydney for one night only in a fireside chat with Niki Scevak, co-founder of Blackbird Ventures.
Stripe's mission is to increase the GDP of the Internet and we'll discuss a wide range of topics from building Stripe itself through to a teardown of the Internet's best business models. We'll talk about some of the most innovative startups today, such as Spring, Instacart, Zocdoc, Postmates, Kickstarter, Warby Parker and HumbleBundle, and what makes them unique and successful.
The chat will provide fuel for thought for your own business, backed by tangible examples and you'll have a chance to ask John questions as well.
Vietnamese pork rolls and beer also provided. All of the ticket proceeds will be donated to a charitable cause on chuffed.org (a happy Stripe user!).
Register now as the last of these tickets are running out!
Agenda:
5:00pm Doors open – food and drink
5:30pm – 7:00pm Fireside chat and Q&A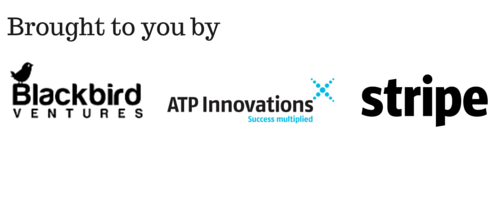 About Stripe
Stripe is the best way to accept payments online and in mobile apps.
Stripe processes billions of dollars a year for thousands of businesses, from newly-launched start-ups to Fortune 500 companies. Since Stripe powers so many new businesses, it's a snapshot of how the Internet is changing; many users are in categories that barely existed five years ago. Web and mobile businesses around the world using Stripe include Twitter, Kickstarter, Shopify, Catch of the Day, 99designs, Canva, RedBalloon, Salesforce, Lyft, and many more.
Get started accepting payments instantaneously, in over 110+ currencies, with just a few lines of code. You no longer need to apply for a merchant account, open separate currency accounts, make a deposit for a bank reserve, or wait weeks for the bank to approve your account. Now with Stripe, you can become a global online business — selling to anyone, anywhere in the world — immediately.
Sign up now at http://www.stripe.com/au