HealthTech Sydney: Journey of a HealthTech Startup
HealthTech Sydney (@HTSydney) is Sydney's leading innovation and education community for healthcare and technology.
Their next event brings you an evening with leading startups, founders and leaders on how to build a digital healthcare company. As part of StartupWeek Sydney's range of industry events, HealthTech Sydney will showcase the journey of several innovative companies in developing an idea into a real, validated product with a repeatable business model.
The 'Startup' phase is likely to be one of the hardest times in an entrepreneur's journey. There are many factors that if not addressed, could make your company another statistic. Therefore, by sharing the lessons from recent success stories, you too can build your idea into an innovative company. Topics will include the following:
• Developing a product/service that addresses a validated problem
• Creating a repeatable, scalable business model
• Building the right team
• Optimising the best distribution channel
Speaker Profiles:
* KEYNOTE PRESENTATION *
Anuraj Gambhir , Chief of Strategy & Innovation for mCareWatch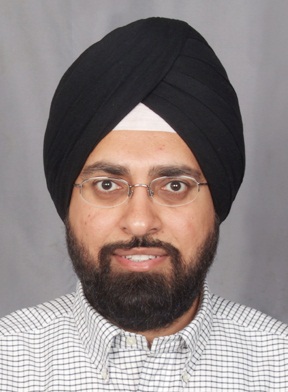 Anuraj Gambhir is an internationally recognised strategic business advisor and innovation evangelist
As an Innovation catalyst Anuraj assists organisations (from mentoring startups to consulting with mature entities) to spearhead their innovation agenda. He has over 23 yrs experience working across the mobile ecosystem spanning 5 continents.  He focuses his efforts on value creation via strategic business development and nurturing breakthrough concepts leading to game changing and disruptive/radical innovation. Some prominent companies he has worked for include: NASA/JPL, SingTel Optus, Logica/Aethos, T-Mobile, Orange, GSM Association, Sharp, Siemens mobile, Spice, Ericsson, MTS, Globacom.
Anuraj has worked from hands-on technical roles to senior executive management positions and is regarded by many as an industry visionary. He is a valued advisory board member of several organizations globally and also involved with teaching as adjunct faculty.
Some major areas of his focus have been on mobile content/media/entertainment (multimedia convergence), mEducation, mHealth along with new age gadgets / emerging devices – smartphones/tablets/superphones/phablets/wearables, Internet of Everything/Things (M2M), HNI (Human-Nature Interface) and seamless (/multi-modal) access as a part of the connected world.
 Daniel N. Zafir, Managing Director, Respiratory Innovations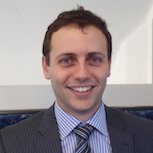 Daniel Zafir is the most recent addition to Respiratory Innovations, joining the team as Managing Director at a pivotal time in their product Breathe Well's commercialisation journey. He has led a successful technology commercialisation enterprise before, backed by Australia's leading venture capitalists and angel investors and supported by federal- and state-based funding initiatives, including Commercialisation Australia, and the NSW Innovation Grants program.
Prior to running technology ventures, Daniel was a Clinical Neuroscientist at Gold Coast University Hospital where he coordinated the Neurophysiology departments for the Gold Coast Health Services District's three main hospitals. Daniel also has a history in medical education, assisting in the design of the clinical skills curriculum in Neuroscience at Bond University, and facilitating case-based learning for junior medical students at The University of Sydney.
He has a Master of Commerce from UNSW Australia with a major in Finance, and a First Class Honours degree in Neuroanatomy from The University of Sydney.
Ian Prangley, Co-founder of Active Health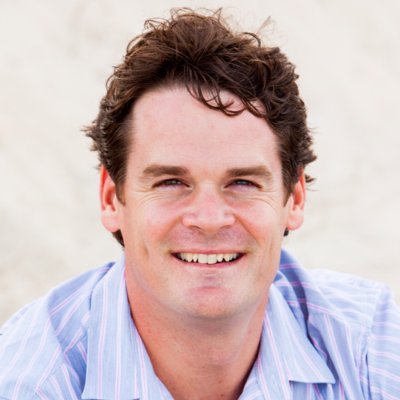 Ian is sports physiotherapist and strength and conditioning coach, having worked within the Australian Institute of Sport program from 2006-2013, Tennis Australia as their National Physiotherapy Manager from 2010-2013, and as the Australian Davis Cup team Physiotherapist from 2007-2013. Between 2001-2005 he was a physiotherapist in public hospitals and private practice clinics treating a variety of patients with musculoskeletal, pulmonary and neurological conditions.
While Ian was the National Physiotherapy Manager for Tennis Australia he was responsible for managing 9 physiotherapists, co-ordinating research projects, and developing technology systems to assess and monitor athletes physical workloads and well-being.
Ian has a Master of Sports Physiotherapy (LaTrobe University) and Master of Exercise Science (Edith Cowan University) degrees making him one of the most qualified exercise professionals in the industry. He achieved first class honours during his undergraduate Physiotherapy degree at the University of Queensland and was the recipient of the 'Brooks Award' at LaTrobe University for the highest grade achieved in professional development studies. Ian also co-authored a research paper that received the ASICS Award for Best Paper at the Australian Conference of Science and Medicine in Sport in 2001. Ian is halfway through completing an MBA at Deakin University.
Ross Wright, Co-Founder at Zed Technologies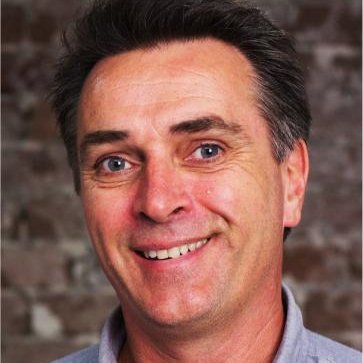 25 years and four careers in diagnostic imaging from radiographer, to sales & marketing to practice management to IT management.
Zed Tech specialises in connecting radiology departments with their referrers and patients. Zed Technologies has expertise in departmental and teleradiology workflow and has a track record of not only identifying problems, but writing the software to solve those problems.
Dr Peter Cronin, Co-Founder, Prospection (Healthcare Analytics & Consulting)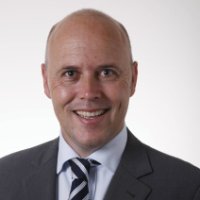 Dr Peter Cronin is the co-founder of Prospection a healthcare analytics company. Prospection seeks to use enabling technologies to turn healthcare data into actionable insights. We have designed and developed sophisticated healthcare analytics platforms for longitudinal patient data, geo-mapping and medication costing and utilisation. In 3 years Prospection has grown to a team of 20 and now services 40+ healthcare clients including pharmaceutical manufacturers, research institutes and hospitals. Peter will share some of the highs and lows of our exciting journey to date.
Event Itinerary:
5:30pm – 6:00pm – Registration
6:15pm – 6.30pm – Keynote Presentation
6.30pm – 7.30pm – The Journey of My Startup talk from founders and CEOs
7.30pm – 8.00pm – Panel Discussion & Q&A
8.00pm – Networking
9.00pm – Finish
This meetup will take you through what it takes to build a successful Healthtech Startup.
Looking forward to seeing you all there and don't forget to use the "#SuWSyd @HTSydney" for all your tweets!
Please purchase ticket in advance as these events have previously been over-sold. Tickets are currently $10 for U25s/students and $15 General Admission.
If any tickets are still available they will be $20 on the night.
---
This event is proudly sponsored by

This event is part of